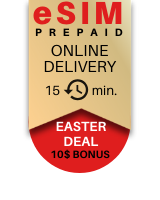 Worldwide eSIM for iPhone 11 Pro


Worldwide Prepaid, Data Plan, Call and Text
in Saudi Arabia, Asia & around the world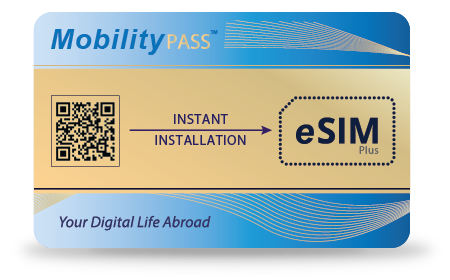 Get your Worldwide eSIM activated online instantly
The

eSIM Revolution

will fly into your iPhone 11 Pro!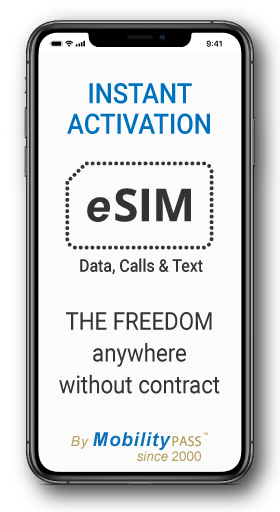 Worldwide eSIM with prepaid mobile data, call & text.
Stay in touch and SAVE up to 95% on charges abroad...
No contract - No commitment - No Hidden fees - 1 Year reload validity
With eSIM you get new or additional international iPhone 11 Pro line for Data, Call & Text
Our Worldwide eSIM works in
Asia & 150+ countries

through 590 top carriers at once. No need to change SIM just switch networks on the fly!
About eSIM or Electronic SIM...
The term "eSIM" or "Electronic SIM" simply means an embedded SIM card.
The embedded SIM is basically a small chip already build inside your iPhone 11 Pro where the information is rewritable.
Then a "SIM profile" is loaded on it through a QR code to be scanned by your iPhone 11 Pro. Then the eSIM act as like a physical SIM, you can load several profile and manage them with the application included with your iPhone 11 Pro.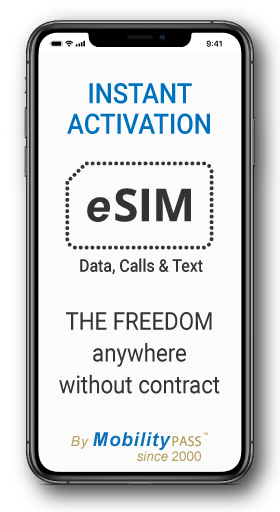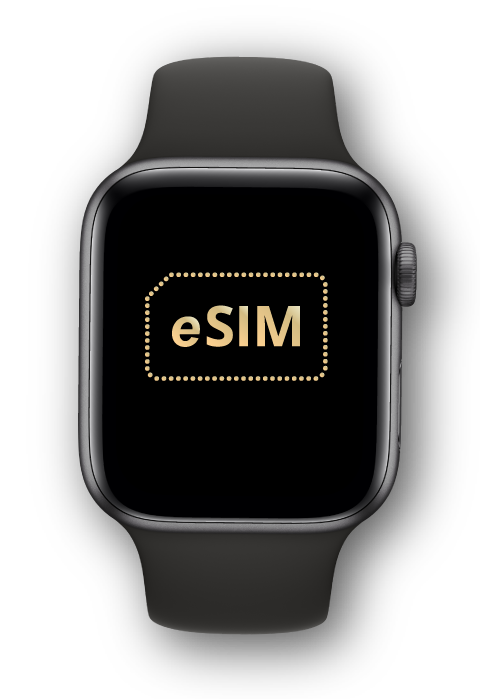 Advantage of the eSIM technology are endless
Instant delivery into your iPhone 11 Pro
Convert your iPhone 11 Pro into a Dual SIM
Connecting locally to multiple carrier
Manage privacy for business and family
Provide mobile capability to small device like Smart Watch
and much more to come....
eSim Compatibility!