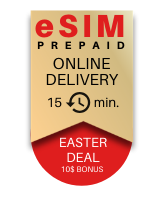 Travel eSIM for Venezuela


with pay as you go and data plan services for your Mobile in South America & around the world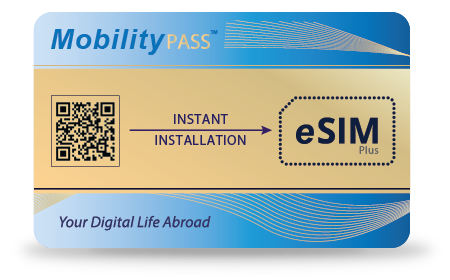 Get your Travel eSIM activated online instantly
The

eSIM Revolution

will fly into your Mobile!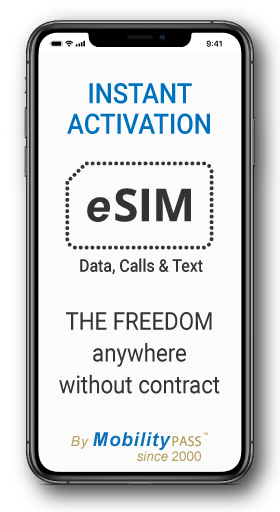 Travel eSIM with prepaid mobile data, call & text.
Stay in touch and SAVE up to 95% on charges abroad...
No contract - No commitment - No Hidden fees - 1 Year reload validity
With eSIM you get new or additional international Mobile line for Data, Call & Text
Our Travel eSIM works in
South America & 150+ countries

through 590 top carriers at once. No need to change SIM just switch networks on the fly!
Do you need one more phone number for your Mobile, without switching SIM cards or carrying another phone?
Do you need to have different active numbers, for example one for Private and one for Business?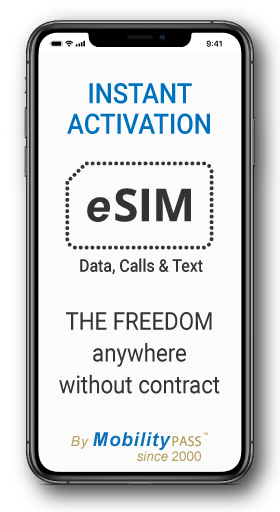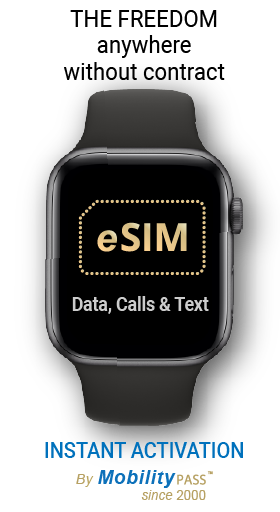 Do you need instant local Internet data connection at local rates in Venezuela or when abroad?
Do you require to replace your existing SIM for any reason and cannot wait for delivery?
Enjoy the MobilityPass eSIM solution without contract, select as you need Pay as you Go tariffs or activate DayPass plan for fixed price to save on data and voice Mobile charges in South America and worldwide! You can keep your local physical SIM inside your Mobile and switch between SIMs and data plans on the fly without need to physically replace your SIM.